We pride ourselves in legal and policy research, advocacy, public interest litigation, conflict management, environmental justice, sustainable development, collaborative natural resource management, environmental and human rights protection, good governance, Healthy Environment, combating wildlife Trafficking, environmental journalism and capacity building at all levels.
You Have the Power to save the Wildlife Worldwide
The foundation for Environment and Development is a duly registered civil society organization. It is non political and non sectorial with head Office in Bamenda in the North West Region of Cameroon and the branch Office in Yaoundé- the capital of the country. FEDEV works to promote sustainable development, environmental protection, sound natural resource management, good governance, and respect for human rights via the instrumentality of laws and policies. 
FEDEV works at the local, national, regional and international levels.
FEDEV is accredited by the United Nations Environment program (UNEP) in January 2019 (Ref. See No. 337 on the List of Accredited Organizations)


Since 2003, FEDEV has focused on diverse areas including Environmental Law, water, Forest Law enforcement and Governance, environmental democracy, Natural resources, pollution, waste management, sustainable development, human rights, environmental justice, and the rule of law, climate change, capacity building, Environmental Litigation research, and publication.
Some of our current activities are;
The Access Initiative (TIA)
Advocacy
Livestock keepers Rights and sustainable lifestock development.
Monitoring and report cases of enviromental abuses and seek redress for victims, communities, the public at large and the environment.
Biodiversity and livelihood activities; plastic justice- combating plastic pollution.
Climate change and climate justice
Sustainable mountain development
Mangrove restoration
Marine ecosystem and coastal communities
Holding extractive industries accountable for their enviromental and human rights activities
Ecosystem restoration
Afforestation and land use management
Greening cities
Providing access to safe drinking water.
We are committed to building a sustainable future for all, where our natural resources are managed responsibly, our ecosystems are protected, and our planet is healthy and thriving. We are passionate about our work and believe that through collective action and cooperation, we can make a real difference in the world
FEDEV's mission is to promote sustainable development, sound natural resource management, environmental protection, good governance and respect for human rights through the instrumentality of laws and policies.
Selfless Service Is Our Watch Word
Board Member/Legal Officer
Board Member/Legal Officer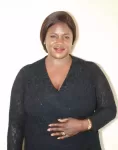 Let's promote sustainable development, environmental protection, and respect for human rights for the interest of our local communities come first